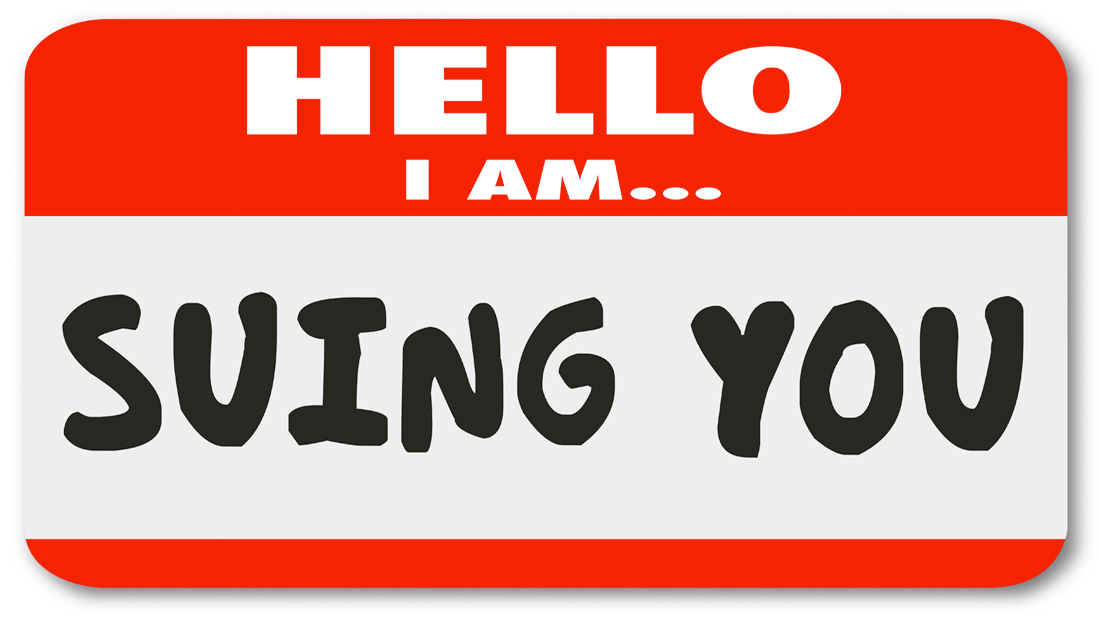 20 Jan

How to Protect Assets from Lawsuits and Judgments
There are roughly 300 million Americans. Of these, over 1 million are lawyers. No other nation on earth has, or wants, this many lawyers. These lawyers work tirelessly encouraging and assisting Americans to sue one another.
—Don Miller in op-ed to The Telegraph, "We Are the World's Most Litigious Society
You may be a cautious driver with great insurance. You may even excel at building relationships and treating others fairly and with respect. You may avoid high-risk behaviors and or conflicts with others or you might not even be a business owner.
It does not matter! You can nevertheless be sued for everything you have.
Even when you're careful, there is always a chance that you could be sued. Beside the common car accident lawsuits – something that could happen to anyone- consider these other potential risks:
PRIVATE LIABILITY RISKS:
Divorce. You probably thought this would never happen to you…and then it did. The unfortunate reality is that many people comingle their inheritances and other large amounts of money with their spouse…and then poof…they're spouse is gone with a new love interest – taking half of their former spouse's gains in the process. Retirement funds are not as protected during divorce proceedings as are other assets.
Social Host Liability. Serving alcohol to friends at a social gathering at your house could spell disaster if they get in an accident on their way home. You could be held liable and sued.
Vicarious Liability and Employee Actions. In the event your minor child, business associate, or employee are involved in an accident or cause injury or damage, you could be sued.
Medical Bills. Medical problems really are a leading cause of insolvency. Despite the best health insurance, a severe illness or injury can blindside you in more ways than one. And in the event you're not able to work for a while, you can quickly blow through any disability income you may receive and also run the risk of losing any employee-sponsored health insurance coverage.
Debt. If you lose your job and then default on your debts, creditors can sue you to claim ownership of your unprotected assets – possibly leading you to bankruptcy.
Foreclosure. The bank can confiscate your home through foreclosure in the event you are unable to make your monthly mortgage payments. Debt secured by your personal residence is protected by federal law liability limits. Yet, no such limitation applies to commercial loans. Unless you've checked the threat ahead of time a commercial foreclosure could place your other assets in danger.
PROFESSIONAL LIABILITY RISKS:
Trademark Infringement Lawsuits. These are too common, and often trademark searches don't always guarantee you won't have a sticky situation later down the road. If your business product or name is very similar to another's (even if you didn't know the other company existed) they may have grounds to sue for damages.
Workplace or Business-Related Injuries. You should have worker's compensation insurance in the event an employee injures themselves on the job. This will provide some income to worker's for their lost wages and medical bills. Being prepared for slip and fall injuries to your customers are also a must! And if a patron becomes sick or injured while using your product or while eating in your restaurant, then you can also be held responsible.
Breach of Contract Claims. Even well-intentioned business owners occasionally neglect to meet all of their obligations. If you fail to live up to those conditions and are not doing business under the conditions of a contract, you may be held liable for damages.
Employment Discrimination. Unjustified or unwarranted, a hiring supervisor could inadvertently expose you to a discrimination suit by simply firing an employee in the incorrect manner, or asking an inappropriate question during an interview.
Sexual Harassment Accusations. Even in cases where you may believe there is no merit, a plaintiff may choose to pursue the case and go to court.
Malpractice Suits, Errors and Omissions Claims, and the list continues on.
Be warned even for those who did nothing wrong: there are those who look for great opportunities to make your assets theirs. If you have important or observable assets, you're even more of a target, since unguarded assets can make any lawsuit worth pursuing (even if it is settled from court). And sadly, the more wealth you've got, the larger a moving target you are!
Eliminating flashy displays of consumption or wealth is a great place to start, but there is so much more you can (and should do) to safeguard yourself from lawsuits and judgments.
Here are some useful strategies you can use to secure your assets.
CAREFULLY AND ADEQUATELY INSURE YOURSELF AND YOUR BUSINESS.
Insurance is a great spot to start out, because by design, insurance exists to help shield you from lawsuits and liability as a result of a variety of unforeseen events and injuries. In addition to satisfactory private insurances including house, auto, health and life, you may want to have an umbrella policy. Having an umbrella policy can increase your personal liability coverage as much as $5 million beyond your homeowner's and auto insurance limitations, at an affordable cost. If you are a business owner you will need to have sufficient business insurance as well to cover such things as:
Errors and Omissions (in case that is appropriate)
Commercial Liability
Worker's Compensation (this may be mandatory in your state)
If you own or lease vehicles or a building for your business make sure these are insured from day one!
KEEP BUSINESS ASSETS AND PERSONAL ASSETS SEPARATED
In the event you take part in entrepreneurial pursuits of any kind or own your own business, it is vital that you separate your personal assets from those of your business. There are a number of business structures to consider:
Sole Proprietorships. Sole proprietorships offer no limitation on personal liability. With regards to the state your home is in your house may be at risk too.
General Partnerships. General partnerships can in fact increase your personal liability and make you liable for your business partner's action.
Limited Partnerships. As an investor in a limited partnership, you cannot be held liable for more than what you have contributed financially to the business. The disadvantage to this structure is: to not be considered a general partner and put your assets at risk you cannot take an active part in running the business. However, Family Limited Partnerships may work in certain situations.
Corporations. C corporations and S corporations grant superb asset protection for business owners. They're taxed differently, but supply asset protection advantages that are similar. Your personal assets are protected unless you commit fraud which invalidates the corporations granted protections.
Limited Liability Companies. Asset protection is also provided by LLC's and this business structure has fewer constraints on ownership than S corporations. In addition LLC's enable their owners to select whether to file federal taxes as a partnership or as a corporation.
Holding corporations really are a multi-business strategy. Holding Corporations keep your most valuable assets protected including machinery, equipment and/or intellectual property. This enables one to distinguish business activities from business assets, significantly reducing liability risk. The holding company can possess the assets of the business, and rent them to the managing firm.
PROTECT YOUR CASH – SAVE MONEY THE SAFEST WAY
A savings account may not be the safest place to put away your cash! As we just discussed, bank accounts are vulnerable to collections by creditors, lawsuits as well as the government. Creditors can, in many cases, get access to your bank account information because banks often report this information to the Internal Revenue Service. Let's explore three alternative places you can keep your savings that may provide you with additional protection: retirement accounts, cash value accounts, and annuities.
RETIREMENT ACCOUNTS
The 2005 Bankruptcy Reform Act protects all qualified retirement accounts such as 401(k)s and IRAs from creditors and lawsuits up to $1 million; therefore, making these accounts great options to use to place some of your savings away. This is especially true if you are nearing 59.5 years old and/or if you receive an employer match on the account.
But if you:
— receive limited or no matching funds
— are decades from 59.5 years old (when funds can start to be disbursed)
— are a business owner who may possess a future demand for business capital
— do not have access to strong, non-volatile investments through your company's retirement plan, or
— have insufficient cash reserves (a year's wages to start),
Then shuttling your cash away where you can't access it may present a risk.
Simply because you're told repeatedly to "max out your 401(k)" does not mean it is great guidance. Whether it is a qualified retirement plan or home equity, placing your cash in accounts that YOU can't access does protect it from lawsuits but this may not increase your financial security in the long-run.
Plus, plaintiffs may not be your biggest adversary. By investing your hard earned savings in a 401(k) you're also subject to the ups and downs of the market. Your investment may grow larger but it may also shrink below your original investment. Let's look at a hypothetical example: You have $100 invested in a mutual fund. The market and investment does poorly and your investment loses 50% in January. You now have $50. The next month, the investment makes a miraculous comeback and its value goes up 50%. You're now back to your original investment right? WRONG! You're investment is still down. Let's take a closer look. Your original $100 investment loses 50% in January resulting in a net value of $50. February that $50 investment goes up 50%, resulting in a value of $75. In order for the value of your investment to return to its original value at time of purchase, the investment would have had to grow by 100%!
But where exactly is can your cash safe from both creditors and lawsuits?
Whole Life Cash Value Accounts
Cash value accounts in a well-structured whole life insurance policy are (generally) safe areas you can keep your cash. This type of insurance is also referred to as participating whole life, dividend-paying whole life, mutual life insurance or permanent insurance.
Note that the primary purpose of whole life insurance is to provide a death benefit, and in the early policy years, the cash value accumulation can be minimal.  However, cash value policies, on average, can provide an internal rate of return of 4% or higher – well beyond what the banks can provide today. These accounts also come with greater security and limited risk of your principle being placed in a market-driven option. Your gains are not taxed as long as the policy is maintained properly and you can use the funds by borrowing against them with no restrictions or qualifying loops to jump through. This is a great added benefit for entrepreneurs and investors!
And in the majority of states cash value accounts are shielded from suits, judgments, as well as from IRS knowledge.
Annuities
This is a type of investment with a steady return and promises guaranteed income and protection from creditors and lawsuits. Annuities can also be a life insurance product, and therefore, they can be shielded against market changes. When someone buys an annuity, they usually exchange cash or a sum for regular payments guaranteed to be disbursed over a specific period of time, or, sometimes, for the rest of their life.
While annuities are very safe (in many states) from plaintiffs or lenders, they do not have the flexibility and advantages of whole life insurance.
We often use the words "generally" or "usually" because from state to state laws vary – sometimes significantly. Before you enter into any asset protection strategy, it is necessary to check the particular laws in your own state as to which assets (and how much) are exempt. (And remember… in case you move to another state, your protection may change drastically.)
Here are a few great resources:
But don't stop there – verify independently that the information is up-to-date for your state, and consult with a legal professional as to your specific state laws.
PROTECT YOUR HOME AND OTHER PROPERTIES FROM LAWSUITS AND JUDGMENTS
Homestead Exemptions
Some states provide plenty of protection to home equity, meaning that courts cannot give your home equity to lenders in the case of insolvency. In states such as Florida and Texas, state law protects an unlimited amount of home equity. However, little home equity protection is often provided by other states in case of insolvency.
Research and verify the laws in your own state. The equity in your house can be a safe haven from lenders in case your state offers a generous homestead exemption. (Nevertheless, it's not fluid, so we warn customers against thinking of "equity" as an "asset." You may also lose the ability to use the equity as well as the cash if property values drop.)
Titling
How you property is titled can have significant implications in the event of a judgment or lawsuit. For example, if you own your home with your spouse as tenants by the entirety, then both you and your spouse own an indivisible interest in the house. Lenders cannot force one spouse to sell their interest in the house if the other spouse is sued. This strategy will help safeguard your house in a state where the law does not supply a satisfactory homestead exemption.
This alternative is only available in some states, and it applies just to your private dwelling, not investment property.
Tenancy by entirety can protect your property from business or private lenders who win judgments against you, as a ruling cannot be placed against one partner unless both are held collectively responsible. Tenancy in common and joint tenants with rights of survivorship are additional titling options that can be considered. Talk to a lawyer licensed in your state, who specializes in asset protection and real estate, for details concerning your circumstances.
Gifting property
In case your home is in a state where community property laws apply, gifting property to your own partner (for example, in the event you have a business that may make you a target and they don't) may be a plausible solution. In this event, a married couple is considered to possess all property acquired during the union together, even if assets are titled in only one partner's name.
In other cases, gifting property to heirs while you are still alive might also be a strategy that can work. Provisions for you to keep use of the house must be specified in writing, of course, and you should consider the likelihood of the heir being subject to lawsuits as well.
A gifting strategy may be used to transfer additional family assets too. Keep in mind that if you do not own the asset outright, creditors cannot seize it. In case you do not need the cash while you are still alive, then you might gain satisfaction from watching your heirs appreciate and enjoy their inheritance. Limited assets may be gifted to family members without a designated trust. You can give away up to $13,000 per person without a gift tax liability, though it is subjected to a lifetime exclusion of $5 million – this is as of 2012.  Please consult a legal professional to your applicable state laws.
Secure Your Assets Long Term with a Trust
Trusts can be utilized to control what is done with your assets after your death; nevertheless they're able to also protect your assets from creditors and lawsuits when you are living. Irrevocable trusts enable you to remove assets out of your estate. Lenders can only access them if assets are part of your estate and only after a judgment is issued.
Irrevocable trusts may be made directly whereas revocable trusts can be created by default. A trust that is revocable will automatically revert to an irrevocable trust upon your death. At that stage, the trust is unable to be altered as well as the lenders of your estate cannot come after the assets which are in the trust even during the distribution to beneficiaries.
The procedure for setting up a trust that can withstand creditors and lawsuits will require some professional help. We recommend consulting with a great estate planning attorney if you're thinking about setting up a trust.
ALWAYS FIGHT FOR YOUR ASSETS
Lots of people believe that when a judgment is issued or when you owe creditors money that there is nothing you can do. That is false! Companies are obligated to write off any debt as losses after 6 months of non-payment, so third party debt collectors are able to then purchase this debt for cheap. They will then often pursue the debt with judgments against individuals an inflate the amounts owed.
Unfortunately, most consumers don't even fight with these third party collectors not knowing that they likely lack the necessary paperwork to substantiate or win the judgment.
In the event you just ask them to validate the debt many will vanish. Some are not even licensed to do debt collection in your state anyway! Others maybe working for the creditor and are legit but even these creditors are often willing to negotiate alternative solutions. It is always easiest to negotiate a solution before the judgment is issued than after.
We strongly recommend using a reputable company that can get you back on track financially, and who can expertly negotiate payment alternatives that will be in your best interest.
THE BEST DEFENSE STARTS WITH A GOOD OFFENSE
Asset protection strategies, like insurance, are best used before a problem arises. Both financial and legal expertise is needed to craft a sound asset protection plan, especially if you have significant assets to protect. You will want to consult with a licensed financial advisor as well as a reputable estate planning attorney. Now, is the time to implement a secure method to protect your assets from creditors and unexpected lawsuits.
Contact our financial professionals to start working on your asset protection strategy today. We have successfully helped clients, like you secure their assets for their heirs and away from creditors.